Jump with confidence and safety.
Non-toxic and safe material, using a special interspersed weaving method to make it super elastic
INFORMATIONS
Safe Design
Safety Net
Jumping Mat
Springs
Spring Pad

We prioritize the quality of our products and the satisfaction of our customers. Also, our trampolines are tested to meet the ASTM F381-16 standards and come with a 5-year warranty. In the unlikely event that you encounter any issues, our customer service team is highly responsive and will assist you within 1-3 business days.
Professional Fatigue Test
Experience countless moments of joyful jumping. Jumping quietly is no longer a problem.
Built To Last
All trampoline frames are galvanized inside and outside to prevent rusting and ensure years of happy jumping.
Designed for
Prolonged Service Duration
meet the standards for
● UV protection
● Impact resistance
● Compression
● Waterproofing
Witness the Art of Trampoline Fabric Stitching
Crafted
To Perfection
Constantly pursuing quality
● Impeccable Stitching
● Lasting Quality
● Responsive Bounce
● Exquisite Detail
Nurture Every Jumping Dreams
Skin-Friendy
Net
Fine weave make it
● Smooth surface
● No-finger point
● Anti-tearable

Please check your packages when received it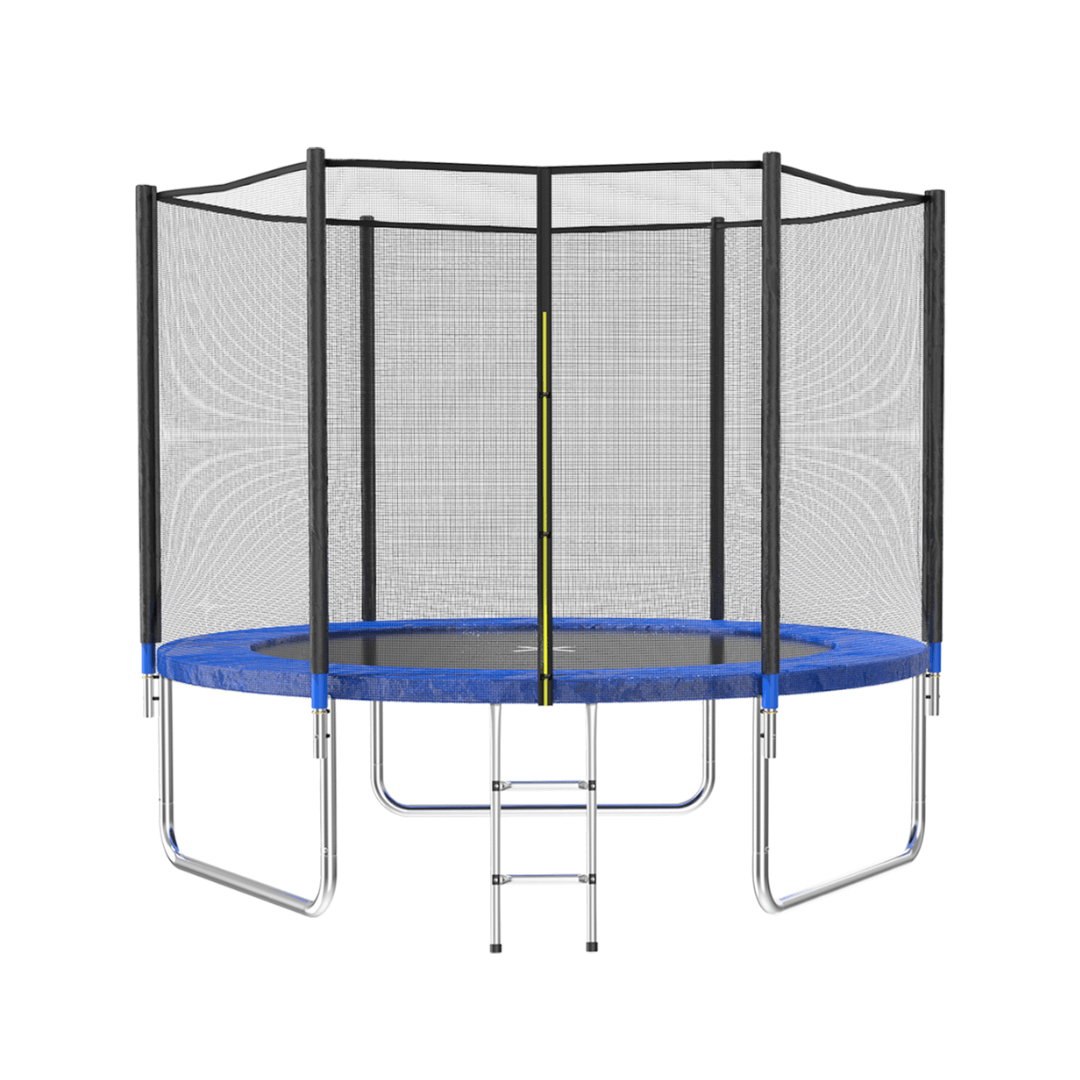 5.9'-No-Finger Point Soft Net
Smooth surface of the enclosure net is a guarantee of pleasure.
Anti-Rust Frame
Double galvanization for extended trampoline life.
Φ8.5'-Jump Higher, Laugh Harder
Interlaced weave for ultimate bounce on the jumping mat.
Over 500h+ UV & Waterproof Test
Spring pads are designed for durability against weather and wear.
5.7" Shuttle-Shaped Springs
Countless professional fatigue testing, it gives kids an excellent bouncing experience.